Blogs
Follow our blog section to stay up to date with the latest from our Bank experts and partner organisations
Categories
How the British High Street has changed in five charts
Our shopping and banking habits have changed. With more money being spent online, high street shops are struggling to compete. But where there were once bank branches and pubs, other businesses are taking over.
Discover how the High Street is changing.
1. We're spending more money online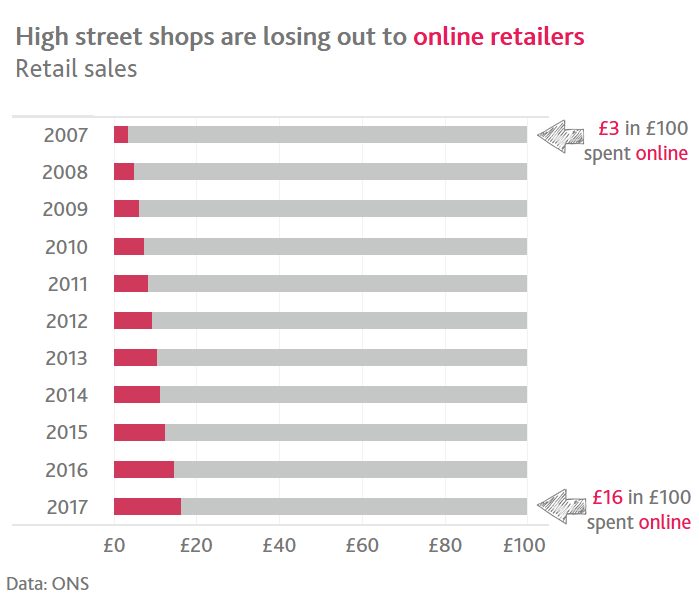 2. Poorer regions are hit harder by store closures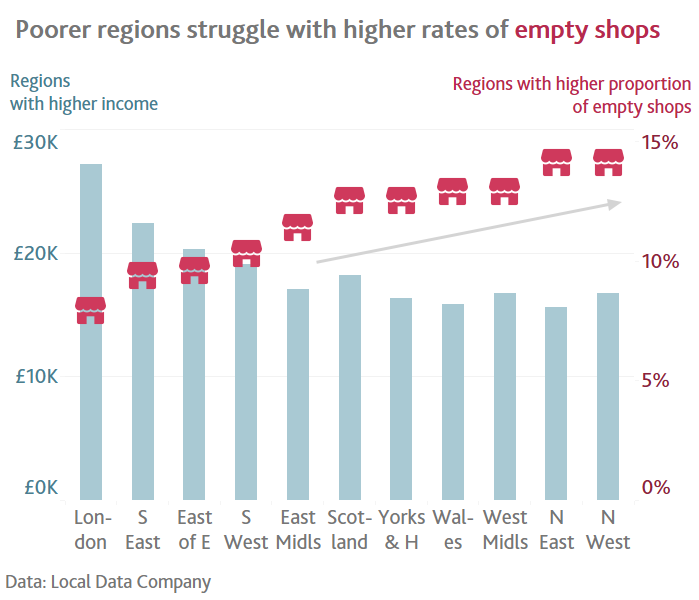 3. People increasingly bank online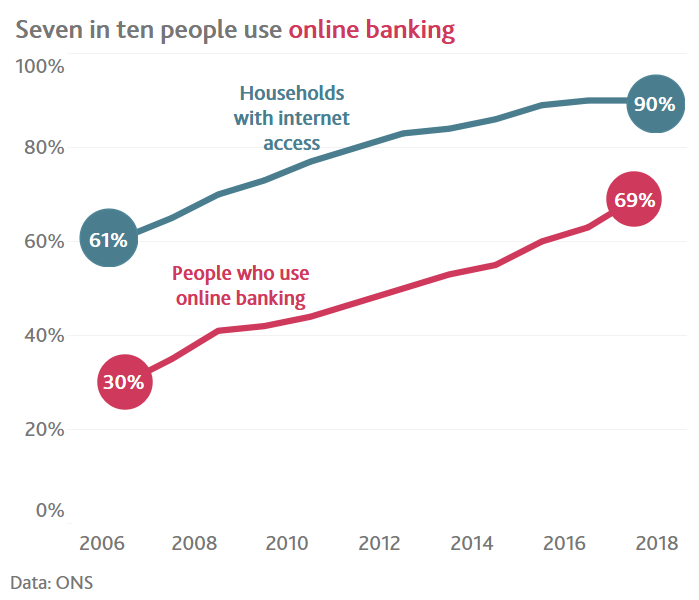 4. And if you want to visit a physical bank branch, it's not as easy as it once was…
5. But at least, if you need a quick shave or a manicure, you're in luck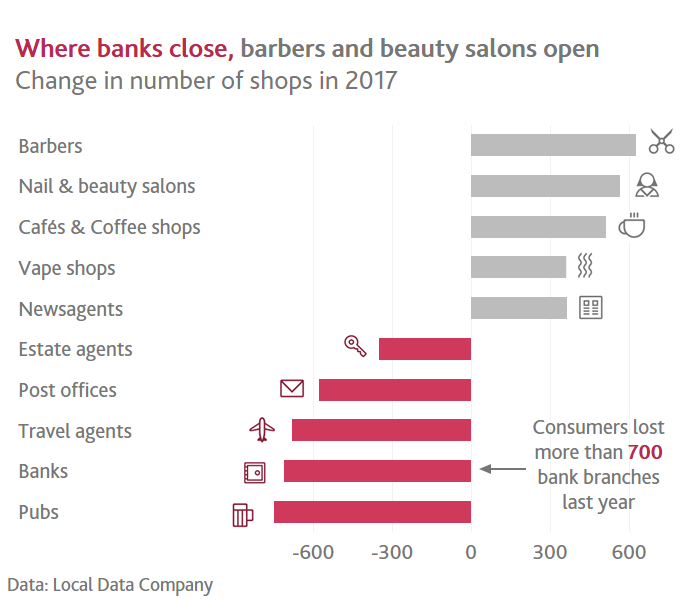 How has your local high street changed? And how do you feel about it? Share your thoughts in the comment section below.
This post was edited on Nov 13, 2018 by Future Forum
Comments (11)
SIGN IN or REGISTER NOW to join the discussion